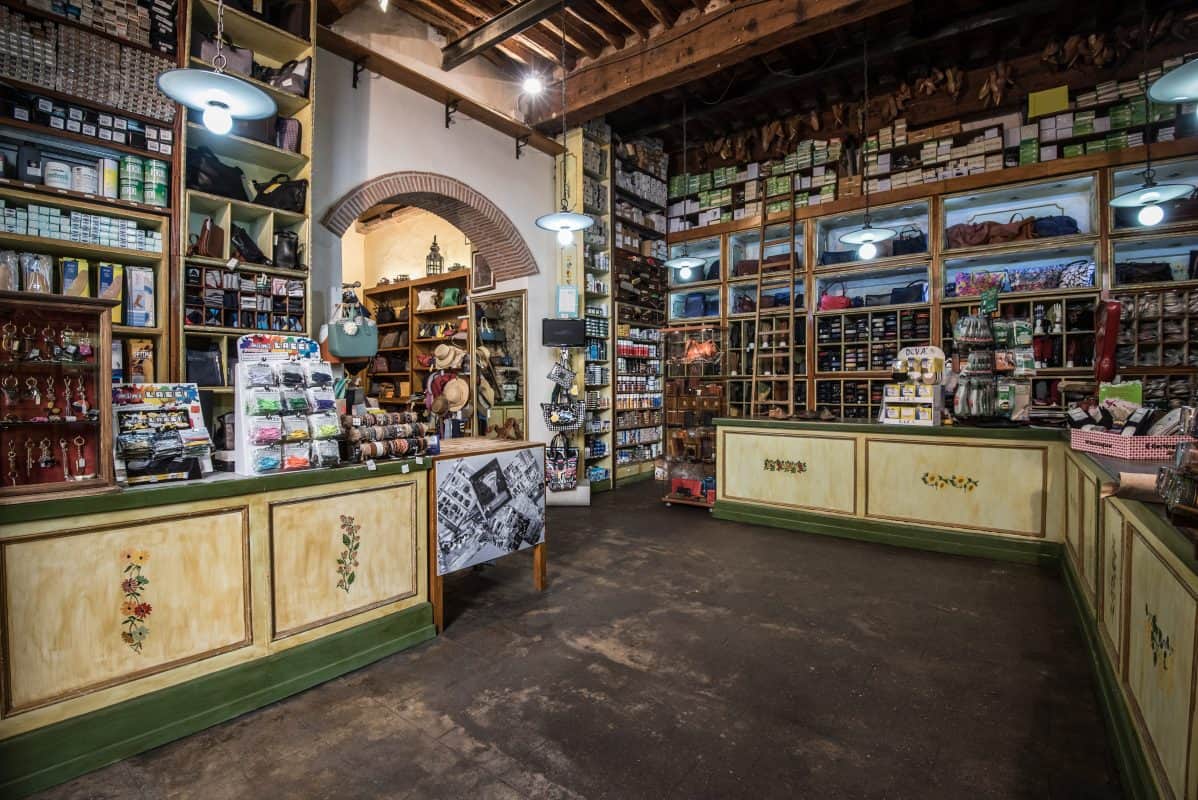 100 years of passion
In 1920 the Pelletteria Allegrini was founded in Lucca, a reference point in those early years for shoemakers from all over the area, who supplied themselves here with leather, leather and materials necessary for the production of shoes.

The evolution of the company is exponential and the development of a commercial network over the years consolidates the position of Allegrini leather goods in the city of Lucca and beyond. Today as then the company's base and headquarters is in the historic location of Via del Moro n.24.

The company management is handed down from generation to generation, until the last step, in 2000, when Filippo Allegrini took over the management. In his far-sighted management, he combines the sale of leather and accessories for shoe care with leather goods (bags, shoes, belts, gloves, leather jackets…) both handcrafted and well-known Italian brands.

Thanks to the success of these new lines, in 2016 a new point of sale was established in Via Beccheria N.7. In 2018, in Via Fillungo N.82, the third point of sale was established, consecrating a long and constant growth path.

The activity has been consolidated over the years both with a local public and with the advent and interest of many tourists.
By purchasing from us you will have the following advantages:
Quality guarantee: every item is strictly produced in Italy
An assurance number for any need

For Italy, Free shipping for orders over € 50.00, for orders below this amount Pelletteria Allegrini only requires a small contribution of € 5.00
All prices displayed on the online shop are VAT included
Every price displayed in the online shop is synonymous with convenience